Featured Vacation Rental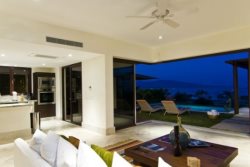 Zen Casitas X7
Guest / Concierge Services
Concierge Services
Our standards are up to the level of those offered by worldwide luxury hotels and resorts. This value, coupled with the fact that residents have one single point of contact for locating services, finding solutions, or just enjoying their stay in Punta Mita allows all your time here to be devoted to the well deserved relaxation and enjoyment of our community.
Recreation and Leisure

Area attractions recommendation

Personal Chef arrangements

Tours and excursions booking

Outdoor and Indoor activities

In-Residence Spa treatments

Golf tee time and tennis reservations

Babysitting services

Floral Delivery

Travel & Transportation

Vacation and Itinerary planning

Airport pick up and drop off

Local transportation

Car rental arrangements

Airlines reservations

Golf cart for use within gated community

Additional Services

Welcome protocol at residence

Business Center Assistance

Errand running

Personalized Punta Mita tour

Cook and grocery shopping
To contact Zen Casitas residential concierge, please see Contact Us information page.